For Men
How To Tell If An Escort's Photos Are Real
How To Tell If An Escort's Photos Are Real There are escorts who will do anything just to lure clients into booking and this includes posting fake photos or heavily photoshopped photos using a glamour filter like the ones offered by Instagram and Tiktok with their escort profiles on some
How To Tell If An Escort's Photos Are Real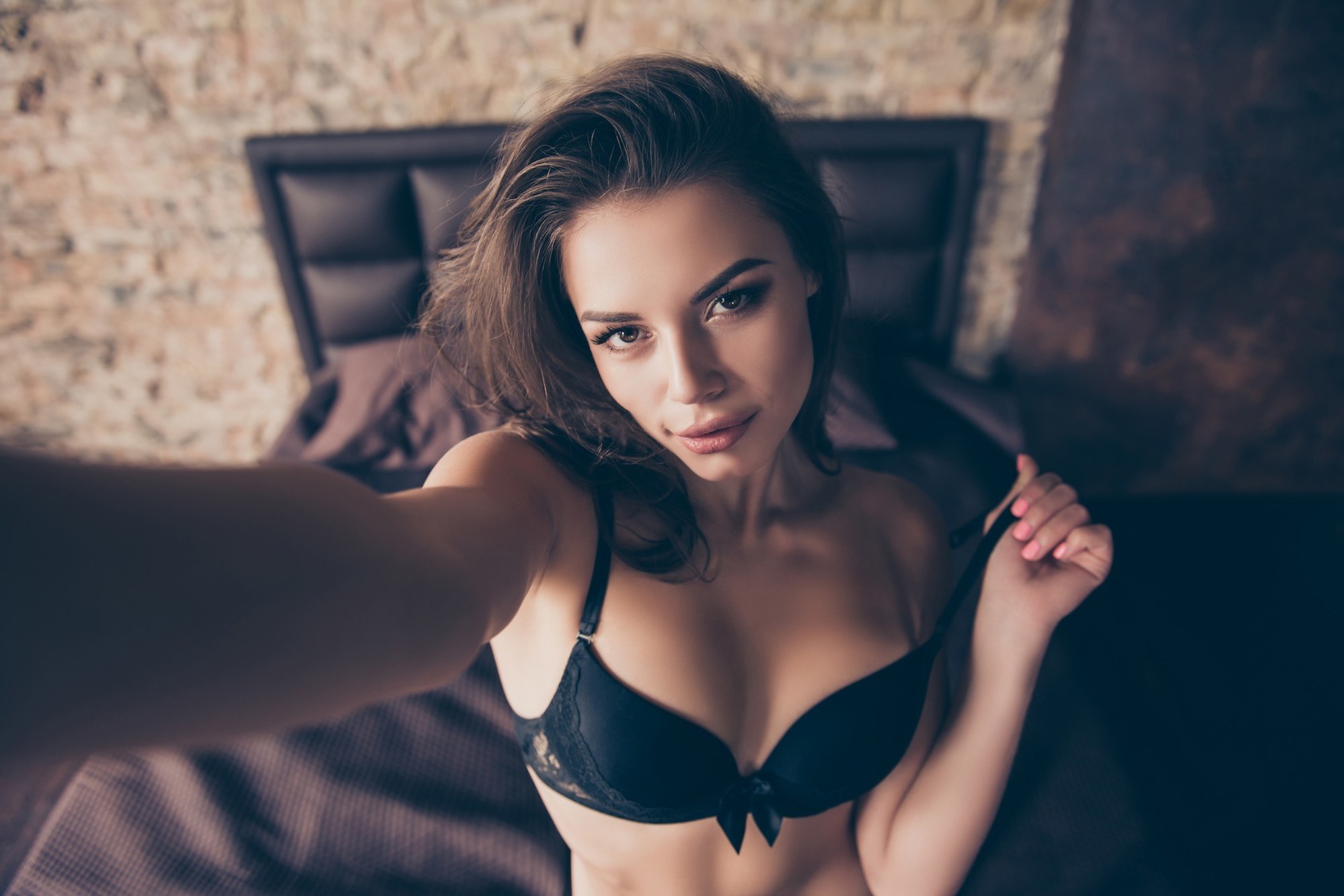 There are escorts who will do anything just to lure clients into booking and this includes posting fake photos or heavily photoshopped photos using a glamour filter like the ones offered by Instagram and Tiktok with their escort profiles on some of the leading sites like Escort Rankings, VIvastreet, Kommons etc. and even on some top London Escort agency websites like angels of london or dior escorts profiles. For someone who doesn't want to be tricked by these conniving ladies (or their managers), you have to be smart enough to avoid them. There are numerous escorts who use fake or edited photos. Learn how to tell if an escort's photos are real or not by reading our guide here at EscortRankings.
You don't need to be an expert to identify fake photos. In fact, you can easily tell a legit photo from a fake or edited one with your naked eye. However, there are those which are really good at using filters and photo applications that sometimes, you just can't tell which are real and which ones aren't. Rest assured that this article will give you all the information you'll need.
Getting Scammed by Escorts
You decided to take a go and explore the adult escort dating scene. However how to avoid the countless unfavorable scammer types that you may encounter. Being new to the escorting industry, you don't have any idea how to protect yourself from being scammed. You may start to doubt the authenticity of the entire escorting industry being that there are so many scammers attempting to lure in a sucker you may have heard stories of escort scams ranging from bait-and-switch to no shows (often times these are not even escorts but offshore scammer rings that post fake profiles using stolen photos. We will detail some of the tactics used and hot to detect them and avoid falling victim to these escort scams.
In case you really are scammed and been lied to, another dilemma is you don't have any recourse of action against those scammers especially in countries wherein prostitution is considered illegal. You might say it is the end of your adult industry exploration and end up being in a trauma. Or would you settle to backlashing and leaving a very bad comment in her profile? Is it enough? Maybe, or maybe she would just delete such profile and start a new one. So how can you verify that everything posted in ads are genuine and true? How can you tell if the escort's photos are real? Is there a way to identify who are real and who are fakes?
If you are trying to look for just anyone, usually you get recommendations from friends or acquaintances. They would probably suggest an escort or an escort agency to you based on their experiences or the things they have heard from friends, too. Though these are reliable sources, you have to brace yourself to the fact that not everyone would share their favourite escorts with you. Not everyone is open and proud of what they are doing and who they are with when the night falls and the bedroom doors are locked.
One of the easiest ways clients are scammed by escorts or those pretending to be escorts is by their photos. Many would lure you into their traps by posting their most beautiful and sexiest pictures only to find out later on that they're not exactly the women you thought you saw online. Luckily, there are some helpful tips on how you can protect yourself from escorts with fake photos and it doesn't need an expert to spot the difference.
Types of Escort Scams
Catfishing:
One of the easiest ways clients are scammed by escorts or those pretending to be escorts by posting profiles with fake or stolen photos, they then set up a date and request a payment or partial payment in advance, The golden rule is to "Never Pay In Advance!".
Bait and switch:
Another popular scam is the bait and switch, here you have a escort or escort manager who creates a escort profile with the most beautiful and sexiest pictures, the problem is that they are all stolen photos, in an effort to have you book, but once you arrive you are told that that girl is unavailable and they present themselves as a substitute and they never look anything like the escort girl you booked. Luckily, there are some helpful tips on how you can protect yourself from escorts with fake photos and it doesn't need an expert to spot the difference.
Always check the reviews on independent sites like EscortRankings these sites are user focused meaning they do not accept escort ads and therefore have no bias towards the escorts, you get to real real user reviews from users just like you.
Old & Edited Photos:
Another popular scam possibly the most popular scam is old and edited photos, you will have an escort who creates a profile using old photos of themselves, they then use filters and photoshop to enhance their looks including making their asses and breasts look super smooth and round, and their faces look flawless like a cover model. Rule of thumb, if they look too perfect keep scrolling through their photos often times they post a non edited photo into their profile photo pool, another great option is to see if they posted a video to their profile, this has become way more popular as users have a hard time trusting the photos, this in not foolproof as there are also video filters but its a good resource as it may reveal more than a filtered static photo can.
Look for Additional Telltale Signs:
Fake escort photos can be very disappointing. You don't need to be a professional photographer to tell if an escort's photos are real. Sometimes all you need is a pair of keen eyes. One of the most common applications used to edit photos is Photoshop. However, due to its complexity not everyone can use it like a pro. When looking at escorts' photos, you just need to take a closer look and you might notice some irregularities. That is where everything starts, by being attentive to details.
Stop, Look, and Think:
We see things as a whole. We examine a photograph not on its details but on how pleasing the photo is based on our own set of standards. That is why it's easy to be a victim of fake escort photos especially if they just look so good and amazing in your eyes that you ignore that gut feeling telling you something is wrong. As long as she has all the right curves in the right, that is all that matters. Unfortunately, this attitude causes clients a lot of trouble because they're too blinded to see something's wrong. A good rule of thumb is to assume all photos are edited, or have a filter applied, now taking it from that standpoint, think twice and ask yourself, "Is this too good to be true?" If yes, then you have to think twice before calling that number. Or it may be worthwhile to ask if they can FaceTime or video call just to confirm they are who they claim to be.
Beware of Bad Edges:
Pasting two unmatched objects is way too hard. You may find fake photos of escorts wherein their faces don't match their bodies. For instance, you may find an escort who has a skinny frame and yet she has a chubby face. You might think nothing is wrong and she just got this rounded face but try to double check. You can try to zooming in the picture and you might notice some jagged lines around her neck. This sign is a clear manifestation that everything on this photograph doesn't just add up. Also try to look at the distribution of colours. For example, is the face too light compared to the rest of the body? As long as you noticed something fishy, trust your instincts and move on to the next escort profile.
Look for Mismatched Lighting:
When you are trying to put some photos together, light is one thing that is so hard to coincide. Always take note of the brightness and the shadow of each part of the photograph. Examine where the shadow falls and make sure it matches with the rest of the picture. However, it can be difficult to determine if the photograph has been shot indoors and the light came from various places which is most likely the case for escort photos. In this case, focus more on the brightness, and contrast of the photograph, Check for shadows and lighting inconsistencies, unnatural-looking objects, or incorrect reflections in the photo to determine if the escort's photos are real or fake.
Stay Away from Poor Quality Photos:
One way on how to tell if an escort's photos are real is by examining their quality. With the highly advanced technology nowadays, it is very unusual to see a low quality photo that's why if you see one you have to be very cautious. A low quality pixelated photo might be an instrument to hide the unwanted irregularities. Obviously, it will be too hard to find the jagged edges if the whole picture is just pixelated. It can also hide the uneven skin tones of the escort. Low quality photos are also used to hide additional filters like extended lashes, trimmed faces, edited pouty lips and concealed pimples. Anyways just be mindful always and double check everything you are seeing in your screens.
Avoid Getting Distracted:
You can never tell if an escort's photos are real or fake if you allow yourself to get distracted. Always remember that there's no such thing as a perfect woman. The moment you see an escort's photos and your hands just want to dial that number, stop. Control yourself because not everything you are seeing might be true. Of course escorts who post fake photos, edit the original photos and post the almost perfect ones do such things because they know for a fact that they would attract you. Who would want to post a haggard looking, pale and stressful looking picture, especially if they want to earn as much as they can?
Take a look at each aspect of her face and body. Maybe her lips are too red to be true. The curves you are looking at may not be her real figure. Who knows? A lot of body slimming picture editors are on the internet nowadays. The "oh so milky white complexion" in the image might as well be edited. Try to look closely at the picture and you might notice that something just doesn't seem right. Sometimes it is easy to spot a fake if you don't allow yourself to get carried away.
Dealing with Ads:
Many clients have been fooled by escorts with fake photos who take advantage of ads. As you continue to browse and scroll escort sites, ads might appear on your screen. When looking at these ads, always be careful and don't fall easily. Don't be surprised to find some mouth-watering photos of hot babes because they're there to lure you into their traps. You may even be surprised to find a supermodel's photo on such site but don't act hastily.
Instead, try to browse their displayed photos online and you might be surprised to find out they are just photos taken from Google. In such cases, the escort is only trying to fool you and you may end up face to face with a whole new different person when you finally meet. This is an example of a classic bait and exchange. Better prevent it while you still can. Many scammers prefer to use photos of more attractive women to get more clients but luckily, you can protect yourself from them by knowing how to tell if the escort's photos are real or not in the first place.
Check for Any Irregularities
Although it's a bit tricky to identify a fake photo, you can still protect yourself from these scheming ladies by checking for any irregularities, Look for inconsistencies: especially in their contact information. You can start by searching for their listed phone numbers in their profile. Their phone numbers must be consistent and must not belong to more than one independent individual. Many escorts are under different agencies but their numbers should remain the same. In case of irregularities, they might be managed illegally or may be nothing but plain swindlers. Make sure that such phone numbers belong to a single individual, to the one you are about to contact. If that is not the case, well better think twice about what you are about to do, you might end up being conned. After all, people posting information online don't need to pass any legal document to prove the validity of such information. It is easy to type, to copy and paste, and swindle and lie. Better stop and save yourself from trouble.
Avoid Fake Websites
Sometimes, finding out if an escort's photos are real or not can be based entirely on the website where you found the photos. Examine the website carefully. Is it well organized and professional enough or does it looks like an old website that lacks maintenance? Well, it doesn't mean that expensive looking site must be the only site you can search in, thought it has its advantages. It is just that professional and legit ones would probably put up a sustainable site. They would invest more into their site knowing that they won't be forced to shut it down because of reports from clients, or be bombarded with nasty and negative reviews. By the end of the day, websites are essential tools in doing business and legit ones know this.
However, do give self-made websites a benefit of a doubt. A cheap website doesn't conclude illegibility. It might be that the website was made by an independent escort who doesn't have enough to invest on high cost ads and escort sites. She may not have the money to hire a professional to make her site as well. Chances are she's also new in the industry and still trying to slowly put up a reputable and well-established escort service. Moreover, they may also be independent escort who are just testing the waters and is not yet sure if they are going to like the escort industry or just want to do it for a short period of time. Just be patient enough and research more in order to prevent unwanted issues and wasted money and effort.
Most Importantly Don't Forget to Read Reviews:
This is the most fundamental action you can take to avoid being scammed.
Want to steer clear from escorts with fake photos? Luckily, there are sites like EscortRankings where users write reviews where they describe the experience and rate the escorts on photo accuracy, attitude, service etc. . These review sites are full of escort reviews updated daily by people who booked an escort and want to share the experience details in the form of reliable notes you can use as reference as you choose which escorts you should book and which ones to stay away from.
You will find a lot of well-reviewed and recommended ladies however if there are no reviews for a particular escort it doesn't mean that the escort is fake or is not doing well. There's a big chance that she is just new to the business and hasn't established connections yet. Therefore in cases where there are no reviews you may need to fall back on the previous mentioned scam prevention methods listed above.
Namely:
1) Read the reviews
2) Do Not Pre-Pay
3) Check the photos
4) Check the Videos
5) Video Call
Other tools you can use to verify if an escorts photos are real or manipulated with a filter or edited in photoshop.
You can use reverse image search: Upload the image to a search engine like google images to see if it has been used elsewhere on the internet.
You can use Software to analyze the escorts images: There are various photo editing and forensics software tools available that can help detect if a photo has been altered. alternatively you can check the metadata: Check the Exif data of the image for signs of manipulation.
Ratings and feedback are not everything but indeed they are something. Try to look at their profile carefully ignoring them. You might just miss someone who's actually deserving of your time and money. When using these escort review sites and review boards like HookupTalk, always remember that not all reviews might be true. Sometimes the escort gets a friend to write the review, so look for the details that ring true, like describing her place, attitude, and other features that are specific to that escort.
In cases where you have been scammed you don't have any recourse of action against those scammers especially in countries wherein prostitution is considered illegal. But sharing your experience in the form of a review is the best way to stamp out this type of scam, it's community feedback that will benefit the escorting community as a whole.
You Can Find More Exclusive Escort Advice At EscortRankings
You may also read our article how to avoid fake escort ads.
Do you have even more questions about how to meet people for some quick, hot fun? If so, explore our massive collection of escort dating advice, just CLICKING HERE!