For Men
How Should You Review An Escort
How Should You Review An Escort Men have got an upper hand in either making or breaking an escort's image. While you're drowning in your wet dreams regarding all the fascinating things you want to do with your escort, they're looking forward to wholesome &
How Should You Review An Escort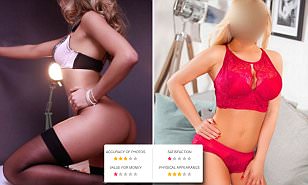 Men have got an upper hand in either making or breaking an escort's image. While you're drowning in your wet dreams regarding all the fascinating things you want to do with your escort, they're looking forward to wholesome & positive reviews and feedback. Here's how you can review an escort following a couple of simple steps;
Online Reviews Are The New Thing
Coming to the online reviews and comments written by most of the men, it is easy to notice that they are really bad at expressing their feedback or at describing their overall experiences. If these guys like it, they will surely talk about it with their pals. However, when it comes to writing or giving an account of their experience, they fail to review an escort adequately. The question arises: how can escorts get them to review? It is simply an escort's personality and the services they offer that will keep these men coming for more. If the entire experience had been truly worthwhile then certainly one should be reviewing the escort positively. Give out details of what sets that specific escort apart from the rest and how she made it a pleasurable experience for you.
Easiest Way To Return The Favor
Ask yourself just one simple question: You're hiring escorts for your sexual pleasures, right? If yes, then the night should be all about "you" and "your sexual satisfaction". You shouldn't necessarily feel bad if you cannot satisfy the escort, as it is not your responsibility or something you should be worried about. After all, with all that experience, it isn't a common man's thing to fulfill an escort's sexual needs. However, in return, what you can offer is a positive review or words of appraisal to satisfy them on another level. That's a pretty easy thing to do as compared to the hard work and skills offered by these escorts. Generally, clients are misers when it comes to compliments. When the potential clients come across these online reviews, they know it must be genuine and straight from the heart. Otherwise, clients barely have any spare time to be writing long-ass reviews or even words for someone in this busy world. We understand how important these reviews are and hence this article is based on letting these clients know the importance of reviewing an escort and guide them through the simple process of review writing.
Where to Put Your Review?
EscortRankings.uk gives nothing but genuine and valid reviews. Hence, this article guides all the men out there in putting up reviews and feedback genuinely and the process of rating the escorts they've slept or interacted with. Most of the clients are either too lazy to write a review or they simply do not know how to describe their sexual experience with the right choice of words. A worthwhile experience should always be shared as it also helps future clients to pick the right escorts for themselves. For some men, warming the bed isn't such a big deal as much as keeping the conversation interesting is. If you get lucky to find someone who can break the ice then you sure are a winner. Escorts at EscortRankings.uk are truly the best at what they do and while scrolling through this site you will find the perfect escort that you are in search of. It never hurts to specify in your reviews what you preferred the most or what fascinated you the most, be it the escort's skills or appearance. This helps out in narrowing down the search and further filters out the top-rated escorts making it easier for other clients to pick their desired escort accordingly.
Begin With Reviewing The Escort's Appearance From Head to Toe
Now to make it easier, we can simplify this task even more for you guys. The first thing a man notices in an escort is the way she walks and her stance. As soon as an escort appears in front of a man, he begins with scanning her body while her overall walk and posture manages to drop hints about her. Upon getting asked by young men about their hookup experience with a specific escort, most of them begin stating their sexual encounters by describing the feet of the escort. The shoes and how the escort carries herself says a lot about her personality. If an escort wears stilettos and walks comfortably then she reflects the kind of seductress who may be riding you all night long without getting tired.
Start with highlighting her distinctive features!
Big tits? Tattoos? Describe anything you thought was worthwhile or what first managed to grab your attention then go on describing the details that you noticed later. Did she smell good or was she at least a good listener? Tell your tale to the readers in a descriptive yet enthralling manner to encourage more clients to go for the wise choice of escort you made. Talk about the services offered by the escort and those freaky things she did and explain why it blew your mind away. If you were having a breakdown and she let you vent; tell the audience how great she is at comforting since she sympathised with your wounded heart. If her pink tits caught your attention and the moment you saw them you just wanted to cum on them, share that too. Give such brief, two-liner details that keeps your intimacy private as well as give the reader the right amount of information too. Don't forget to mention if she came wearing anything special for you or if she did anything out of the box for you. After all, offering something extra always gives escorts more clients!
Share Your Honest Sexual Experience
Once the appearance has been described or if you see too many reviews on the appearance, then move on to pointing out the other things such as comment on her body type and tell people if the escort was skinny, chubby or had a perfectly toned body? Each time you plan to give feedback, take some time out and review properly. Even though on EscortRankings.uk all the information given out is legit, it doesn't hurt if a client gives out more in-depth reviews. It makes the readers believe more and shows more authenticity.
Spill All The Beans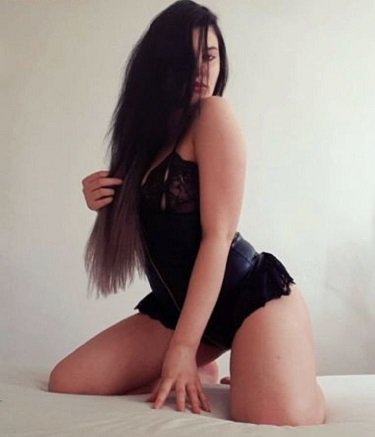 Did she smell flowery or fruity? Well, every man has a different preference. Fragrance plays a huge role in turning on and liking someone too. Personal hygiene is another issue which is why it is important to smell fresh and nice at all times. When it comes to reviews, every little detail matters because that will help someone get to know whether the escort is the right match for them or not. Take a good amount of time to analyze and evaluate your experience. Before you begin writing the review, jot down pointers regarding her appearance, punctuality, personality, services, charges and above all her interaction with you throughout the session.
Talk About Flexibility
Flexibility is yet another skill in-demand and a major sexual component. People do inquire how flexible the escort was? This will actually help all the men out there! Everyone looks forward to a mesmerising time upon booking an escort. Knowing who's a pro at sucking dicks is only possible by reading real reviews given out by real people. Getting the best isn't an easy task every time. Some guys do make an effort to research whereas some just go with whoever fits in their budget.
Point Out Your Escort's Precautions For Safe Sex
Not just flexibility tests, escorts also go through STD tests and almost every escort has their test certificate with them. It is great to review this aspect too after a satisfying hookup because everyone frowns upon this health hazard. STD should be taken very seriously and no compromise should be made on the health department whatsoever. STDs are sexually transmitted diseases and the last thing one should be worried about is getting one of those while doing one of the greatest things in the world that is- having sex. This is very important and never to be ignored no matter what and when reviewing an escort, make sure this should be pointed out truthfully.
Mention Their Real Skills & Talents
Keeping aside the sexual part, there are times when a man requires company and that's when an escort's real skills come to test. Sometimes even a handjob is good enough to shift the client's mood completely, but when it comes to accompanying at an event or giving emotional support, not all escorts are able to offer such emotional and heartfelt services. During such meetings or interactions, an escort is reviewed and booked based on her physical appearance. Normally, an escort is 99.9% reviewed on her appearance which is why escorts should be having sufficient knowledge of how to invest in themselves.
Highlight Distinctive Attributes In Your Review
Many men look for foreign escorts to accompany them to parties. However, there are many escorts that are local yet manage to speak many languages. When you are hooking up with a local escort who knows a different language, do not forget to add that in the review. That is one of her special qualities and deserves to be highlighted. Not everyday you'd see a British conversing in Russian,right? Writing a review for an escort is nothing hard or anything impossible if you just state your overall experience with her as if you are telling a story. Keep the explicit details away. If you are left unsatisfied or didn't get what was agreed upon; it is your right to let it out and save other people. Just be mindful of your language! If the escort made it up to your expectations then do a little favour by writing a few words of appraisal for her. These little things go a long way and you never know you may get a naughty treat on your next booking. Reviews should be unbiased and authentic. Holding a personal grudge against an escort and defaming her just because she turned down something you wanted her to do, shouldn't be done no matter what.
Be Generous With Your Review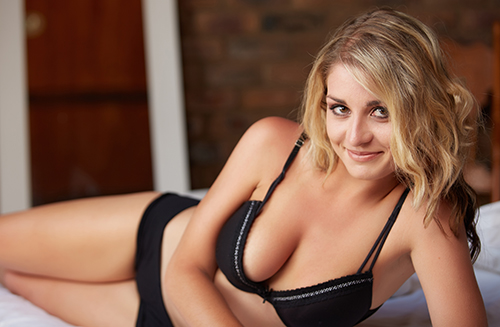 Reviewing an escort is easy but tricky at the same time too. Escorts have different characters to play every time so it is wise to not share what character she played while she spent time with you. This experience can vary from individual to individual. Stick to reviewing her appearance, performance, punctuality, nature, stamina and personality. Strictly nothing too in-depth about what actually happened but yes if she is good at anything like blowjob-mention that too. Leave something for the person to imagine and experience too.
You Can Find More Top Quality Escort Advice At EscortRankings.uk!
Do you have more questions about how to meet escorts for quick sexual fun? If so, then go explore our huge collection of escort advice guides by CLICKING HERE!