Fashion
How To Dress For A Petite Build
How Petite Escorts Should Dress to Their Build Women who are shorter than five feet and four inches and slim are usually considered to be "petite". However, these facts alone do not define a petite woman. There are different body types that satisfy
How Petite Escorts Should Dress to Their Build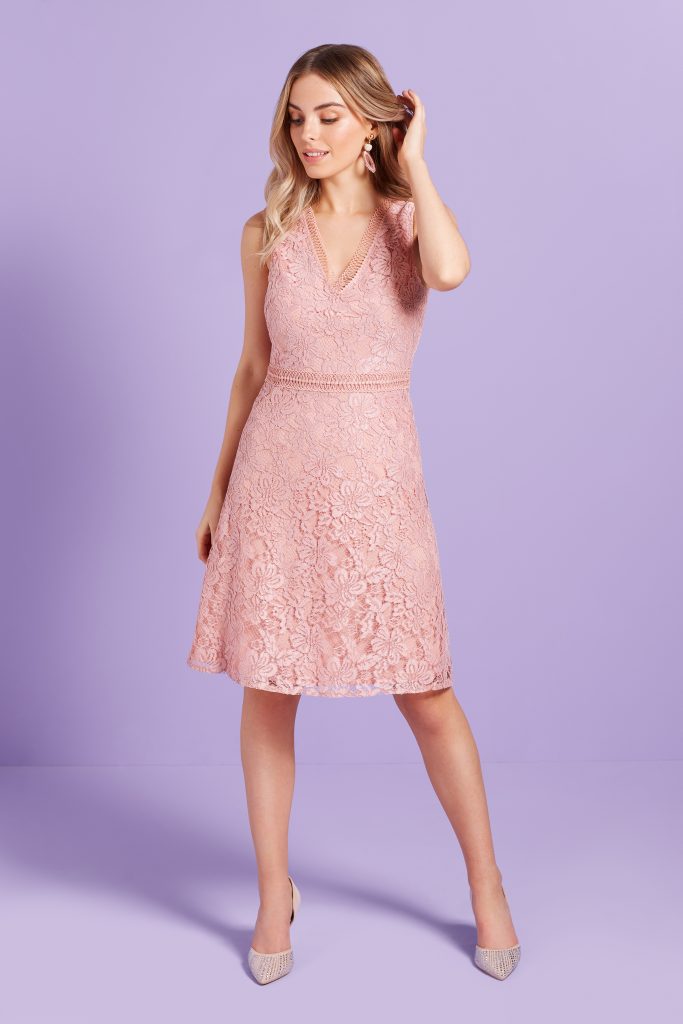 Women who are shorter than five feet and four inches and slim are usually considered to be "petite". However, these facts alone do not define a petite woman. There are different body types that satisfy these requirements. Therefore, one needs to pay more attention to the type of petite body they have in order to look great. There are many petite women in the escort industry with a number of clients preferring their body type over taller and curvier women. Having a petite build is not always a blessing. There are many styles and fashion choices that aren't suitable for petite women as they highlight the attributes that women with such builds lack. Height is a very good example. Certain fashion choices are more suitable for taller women. As a result, it is advisable for petite escorts to steer away from such clothes and looks. At the same time, some styles can bring out the adored features of a petite woman making them highly suitable for petite escorts. What an escort is looking to do with what they wear is also a very important factor. Is the particular escort looking to hide a certain feature that she isn't proud of? Or is she trying to highlight a feature that is only found in a petite woman? Either way, there are many fashion choices that can help petite escorts achieve those goals. It is important that a petite escort understands their more attractive features compared to women with larger bodies. Those features are what their clients seek when they are looking for a great petite escort. Then, on the other hand, it's similarly important to understand their limitations. Once again, height is a good example. While it's important to highlight their desirable features, it's equally important to hide their limitations. It does not matter if you are a petite escort or an escort with a more average build. No woman is perfect and every woman has her limitations. Clients are well aware of this fact. They do understand that there are no perfect women in this world no matter how hard they try to find one. What is more important is being proud and confident about one's body. Understanding your finer features and assets and being aware of your less desirable features are an important part of being an escort. Doing so allows escorts to make the best out of what they have without looking less attractive. Most importantly, many escorts can make their limitations their specialty by embracing their body and being smart about their fashion choices. Before we go any further into this article, make sure that you check out Escort Rankings for more useful fashion tips such as finding out whether you need to have nice clothes or if you should wear designer clothes when you meet clients. Furthermore, find out about the most essential lingerie for escortsby clicking here.
Different Types of Petite Bodies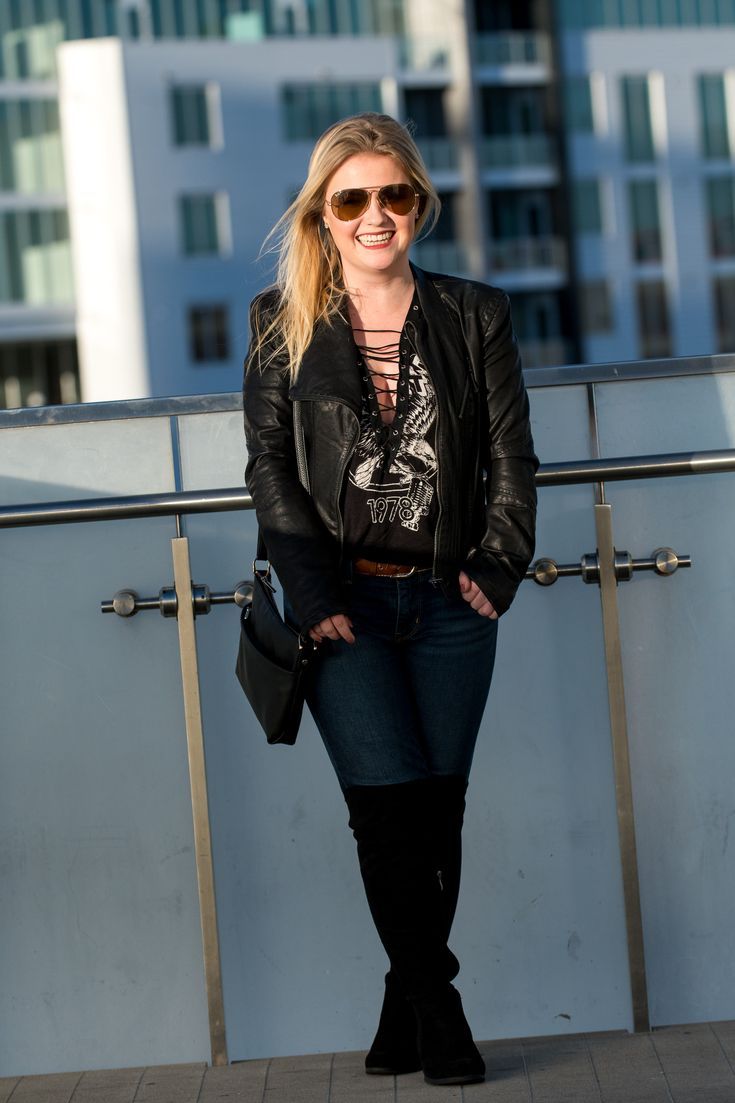 In general, women who are shorter or around the height of five feet and four inches with slim and compact bodies are called petite. However, there are various body types that fall under this category making "petite" quite a tricky body type to define and work with. Let's take a look at some of these petite body types so that you can understand the type of petite body you have and how to dress stylishly to suit your body. Petite Women with Hourglass Figures: This is the most common petite body type among escorts and most preferred by clients. It is also one of the easiest body types when it comes to picking the perfect outfits to wear. Petite women with hourglass figures have more freedom with their fashion choices than women with other petite builds.
Styling Tips for Petite Hourglass Figures
- Wear clothes that highlight your bust such as designs with deep necklines combined with a good bra that lifts up. Don't forget to show off your beautiful waist too. - Show off your wrists and avoid clothes with long sleeves as they make you look even smaller. - Couple black single-breasted blazers with your v-neck tops. - Wear clothes made using supportive fabrics such as stretch Ponte since they skim to your curves without making you look stiff. - Flares are a trend that is difficult to pull off for many women. Petite girls with hourglass figures luckily can! Combine flares with block heels to make your legs look longer. - Go for cropped trousers with flat fronts. They make your legs look longer and also show off your stylish shoes. - Wear pencil skirts with a single cut right below your knee to make your legs appear longer. - Try to stick to one color when you're selecting outfits as it makes you look taller. Dark colors also make you look slimmer. Rectangle-Shaped Petite Ladies: Are your shoulders and hips have similar widths? Then your body is H-shaped or rectangle-shaped. It's once again a common petite body type and one that's easy to dress for. Choose outfits that put the focus on the thinnest area of your waist and go on to highlight your curves. Escorts with such a build have plenty of freedom when it comes to fashion choices.
Styling Tips for Petite Rectangle-Shaped Figures
- You may often be tempted to put on a loose-fitting dress or sweater. However, over-sized clothes aren't great for your body type. Opt for closer fits to make the best of your body. - Drop waist dresses from the 1920s are perfect to highlight your beautiful figure with the flapper trend being a go-to. - Polo necks not only embrace your bust but also make you look taller. - You can add more volume to your bust with clothes that have ruffles and pockets in the chest area. - Use thin dark-colored belts when wearing tops and dresses to make your waist look thinner. It also makes your legs appear longer than they are. - Cropped jackets are perfect for many petite body types and it applies to rectangle-shaped petite women to. They have the amazing ability to make your waist look thinner and make you look taller. - A petite woman should always have a few high-waisted, wide-legged trousers in their wardrobe as their volume will highlight your curves and elongate your body. - Pencil skirts with high waists are great to define your waist. Feel free to add some bulk with clothes made out of wool or even velvet. Pear-Shaped Petite Women: Some petite women have pear-shaped bodies narrow shoulders, curvy hips and waists, and thin legs. While many women envy theirdefined waists and hips they need to be smart when choosing what to wear in order to balance their figure without highlighting their narrow shoulders and thin legs.
Styling Tips for Pear-Shaped Petite Women
- Off-shoulder trend is perfect for your body shape as these clothes can balance your narrow shoulders with your curvy hips. - Tailored jackets with structured shoulders can create an attractive proportion between your hips and shoulders. - Go for various colors and prints on the top section of your body while going for darker and single colors in the lower section. - Use nude-colored heels to make your bottom half look slimmer and longer. Avoid footwear with ankle straps as they make you look even shorter. - Wear longer tops and layer them with cropped jackets on top to make you look taller and balance out your figure. - An A-Line dress can not only help you show off your waist but also make your hips appear slimmer. It's also a good idea to go for A-Line skirts with high waists to make your top half appear wider. - V-neck tops can add more height as they usually draw people's eyes down. - An escort with this body type should have a few stylish trench coats in her wardrobe. Apple-Shaped or O-Shaped Petites: These petite ladies tend to have round midsections with comparatively broad shoulders and thin and longer than usual arms and legs. It is a body type that is similar to pear-shaped except for the longer legs and arms. Such escorts should try to highlight their shoulders, arms, and legs while taking the focus away from their midsections.
Styling Tips for Petite Apple-Shaped Figures
- Use open-front waterfall cardigans to cover your midsection and skim it. They also draw the eye down making you look taller. - Highlight the area right below your bust using Empire line dresses and tops. They also don't add unnecessary volume. - Bring in some structure to your top half with a blazer that has deep V lapels. Only shop for blazers that end just below your hips so that you can show off your legs more. - Shorter hemlines are your friend! Go for dresses that are cut right above your knees so that you can show off your assets while looking taller. - You can use bold patterns to hide your midsection. An outfit with all-over print can also make you appear taller which is an important trick. - Wear black shoes or brown or tan sandals more often. Don't forget to take your skin tone into consideration when picking colors. - Go for dresses that have kimono-style sleeves. They draw attention away from your midsection towards your arms. - Avoid horizontal stripes, especially on your top while try to pick outfits with vertical stripes, especially tops. - You can also avoid adding bulk to your front by using flat-fronted trousers with zips at the sides. V-Shaped Petites (Inverted Triangle): Petite women with bodies in the shape of an inverted triangle often have quite broad shoulders and larger busts. However, the lower parts of their bodies are thinner starting from their waist and hips and proceeding until their feet. Escorts with V-Shaped bodies are advised to draw more attention to their thinner hips and legs while taking the focus away from their shoulders.
Styling Tips for V-Shaped Petite Escorts
- Culottes are trending! Embrace them by going for cropped, wide-legged trousers. They not only balance the top half of your body but also show off your beautiful ankles. - Drop-shoulder tops should be your secret weapon. Their seamless shoulders create a beautiful sloping effect. Couple them with stylish three-quarter sleeves to ensure that the fabric doesn't drown you. - Tops with spaghetti straps or no straps will make your shoulders look narrower. - Use stylish shoes such as wedges and block heels to make a statement and draw one's eyes down. - You have the perfect body for tulip shapes, flares, and layered skirts. Make sure that you balance the top half of your body with a simple top. - Go for styles that highlight your waist with a thinner look and flare right above the hips to add some proportion to your V-shaped figure. - You can make your torso look taller by layering shorter sweaters over longer tops. Complete the look by wearing a cropped jacket. - Make your shoulders look narrower than they are by wearing jackets and coats open. It's also a good idea to avoid structured shoulders and go for drop-shoulder styles instead. - You have an ideal body type to pull of patterned trousers. Go for florals, stripes, and geometric prints while opting for a block color for your top.
Making Full Use of Your Unique Features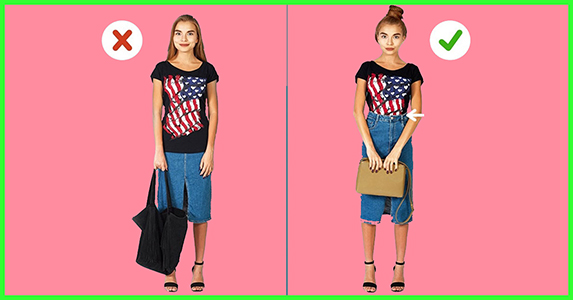 While some escorts prefer to use various designs of clothing to hide certain features of their bodies that they often consider unattractive, it's important to point out the fact that some men love petite women no matter what type of petite body you have. Therefore, it's always a good idea to highlight your features rather than focusing too much energy on hiding certain features. Therefore, think long and hard about your fashion choices.
Check Out Escort Rankings for All Things Related to Escorts!
Escorts who have petite bodies need to be careful with their fashion choices. Their petite builds are not suitable for some styles which makes finding clothes and fashion somewhat challenging. Escort Rankings is full of articles similar to this that are full of general advice for escorts as well as tips to help them look fashionable and stylish.