Fashion
How to Be a Fashionable & Stylish Escort
How to Be a Fashionable & Stylish Escort Fashion plays a major role in your success as an escort. Clients not only expect an escort to have a stunning body but also to be fashionable and stylish. As a result, most escorts spend
How to Be a Fashionable & Stylish Escort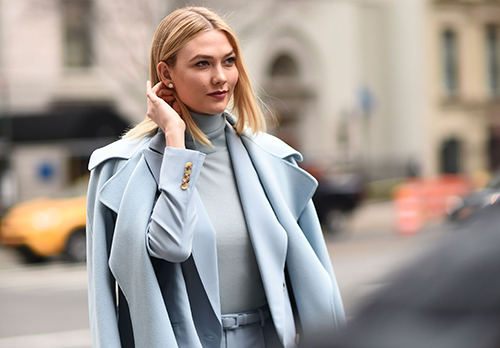 Fashion plays a major role in your success as an escort. Clients not only expect an escort to have a stunning body but also to be fashionable and stylish. As a result, most escorts spend a lot of their time, money, and effort on maintaining their lovely figures as well as their wardrobes. There are many things that an escort can do to look stylish. As with most things, it starts with their bodies. One must not only keep their body in great shape with a focus on what they eat and drink but also with regular grooming. An escort's hair and nails are some important weapons escorts have at their disposal to give them a stylish look. Once an escort is satisfied with the way her body looks, she can then focus on what she wears. You may look amazing without any clothes on but that isn't how your clients are going to see you for the first time and first impressions matter. As a result, a good sense of fashion is a must-have to survive in the glamour industry. One of the most important ways an escort can make an impression is with what she wears. Therefore, it's important for escorts to have a good wardrobe full of outfits that suit different settings that they need to be in. These include casual, formal, and party wear since different clients will want to do different things with you. Many clients take escorts out to casual or formal dinners. Some take them out partying or clubbing. Some clients, on the other hand, expect the escort to accompany them to certain formal events such as dinner dances and galas. No matter what situation you will be in, you need to have outfits that can impress and help you blend in. Do not confuse between making an impression versus getting attention for the wrong reasons. An escort must always dress to fit in and blend in with her environment. No one around her and her client should be able to tell that you are an escort. Therefore, it's important that your fashion and style suits where you go with your client. Make sure that you talk to your clients about their plans in advance. Doing so will give you an idea about what you need to wear and how you should look. Once you know that, it's easy to find a great outfit. You may already have one or you may need to shop for one. Either way, you need to consider the latest fashion trends to pick a great outfit. That where being updated about currently trending fashion and styles come into play. Therefore, escorts need to keep an eye on the latest fashion trends and know what's in and what is outdated.
Know Your Body
Knowing your body is an important factor that will determine the success of efforts to look stylish. There is no point going for the latest fashion trends if those outfits and looks don't compliment your body. There are some fashion trends that don't suit various body types. Therefore, it's important to always keep in mind what type of clothes suit your figure when shopping for new clothes. If you are a woman who doesn't have much knowledge in fashion, you need to do the research to find ways to make yourself more attractive. Learn the styles that compliment your body. Find out ways to bring out your best features. Then invest your money on clothing and accessories. As a professional escort, you should be aware of your features that appeal to your clients. Always avoid going for fashion trends that hide or don't bring out those features. Looking fashionable and stylish is one thing but hiding your taking the focus away from your fine features isn't going to help.
Important Fashion Advice for Escorts
- Self-Care is Key! Don't forget that looking stylish and fashionable starts with your body. You should not only live a healthy lifestyle to maintain your figure but also allocate some time from your daily schedule for self-care. Frequent visits to a beauty parlor are a must to keep your skin, nails, hair, and other features stylish. - Form Your Own Identity While it's important to learn about the changes in the fashion industry, don't always follow fashion icons or the people around you. Take fashion advice and trends with a pinch of salt. Consider if a certain style suits you and your identity. Furthermore, you need to be comfortable wearing an outfit to do your job to the best of your abilities on top of looking fashionable. - Show Off Some Skin! An escort is expected to get sexy, seductive, and even wild sooner or later. Showing off some skin without looking cheap is a good place to start. You can then gradually make things sexier as your time with the client progresses. It is also a must to consider the occasion or the setting you will be in before you decide how to look sexy in your outfit. - Base Your Fashion Choice on Research Deciding on a look for an escort isn't an easy task simply because they are expected to look different with different clients under various scenarios. Therefore, an escort should not be biased with her fashion knowledge. You should know how to look classy, sexy, contemporary, sophisticated, and urban. - Invest in Quality Outfits Does an escort need to own nice clothes to do their job? As an escort, do you need to wear designer clothing when you see clients? These are all common questions that escorts have. If you do have nice clothes including designer clothing, it would certainly help. However, no law states that quality only comes in designer clothing. Start investing in quality outfits as your career progresses. They not only look great but also help you do an amazing job and make your clients happy. - Match Your Outfits with Accessories Everything that you wear from the outfit to footwear and accessories needs to be matched to look fashionable. Always spend a good amount of time to plan an outfit before you go out to meet a client. Don't leave it until the last moment. Plan your outfit after finding out what your clients want to do during the time that you spend with them. - Don't Forget What You Wear Underneath Most arrangements with clients see escorts getting intimate with them. Therefore, your fashionable clothes and accessories are bound to come off sooner or later. Always pay attention to what you wear underneath. An escort should have a wardrobe that is full of fashionable lingerie and other layers that help them seduce their clients. You can find more about the essential lingerie and escort should have in this article. - Always Be Confident! Your attitude and persona play major roles in how you look. Wearing a perfectly fashionable outfit is useless if you don't have the attitude it requires. It's also important to point out that you can make up for the little things that you lack in terms of style and your wardrobe when you are confident.
Fashion Mistakes Escorts Must Avoid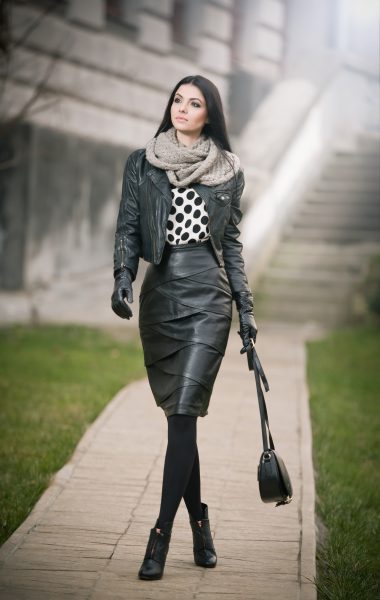 - Going for Trends That Don't Suit You It doesn't matter if the entire world is going nuts about a certain fashion trend if it doesn't suit your body and the person you are. Stay away from fashion trends that aren't suitable for your body type. You also need to take into your hair and other important features into consideration when deciding on different styles. They may look great on other people, but you need to make sure that they look good on you before you go for a specific look. - Trying to Stand-Out Too Much! It is important to make an impression but standing out too much will do more harm than good. Not only many will suspect that you are an escort but it will also make your client uncomfortable and in most cases you too. Instead, focus on dressing perfectly to blend in. No one will suspect that you're an escort and both you and your client will be able to enjoy your time together. - Going Overboard with Makeup Many escorts make the mistake of applying too much makeup. It not only makes you look cheap and vulnerable but also makes your clients uncomfortable. Always apply makeup to look natural. Remember that the purpose of applying makeup is to enhance your features, not give you features that you don't have. Furthermore, you need to consider the setting you will be meeting your client when you apply makeup. - Fingernails that are Way too Long You may personally like long fingernails but most clients don't. Keep your fingernails stylishly short. The perfect way to do that is by going for a French manicure. Furthermore, make sure that your nail polish is fresh for every appointment. - Wearing Too Much Perfume It is safe to say that escorts are better off wearing perfumed lotion instead of perfume. There are many people out there who don't like the strong scent of perfume while some are even allergic to perfume. Therefore, try to stick to a refreshing lotion or wear minimal perfume when you go out to meet clients. - Too Many Accessories Escorts need to pick their accessories carefully to compliment their outfit. Wearing too many accessories make you look cheap in most cases. - Wearing Cheap Clothes Most clients spend a lot of money on escorts and they expect quality. Don't show up wearing jeans or any other cheap outfit that you would normally wear to see a friend. If you are just starting up as an escort and don't have the budget to go for expensive clothing, try to invest in some mid-price brands for the time being. - Compromising Comfort for Style Never wear an outfit that you are not comfortable in or one that comes in the way of you doing a great job. Imagine an escort who is wearing high heels without being able to walk properly. You don't want to be that escort! It is true that high heels are sexy but stay away from them if you aren't comfortable walking in them. There are many fashion choices out there which means you don't need to stick to styles that you are not comfortable in.
Time & Effort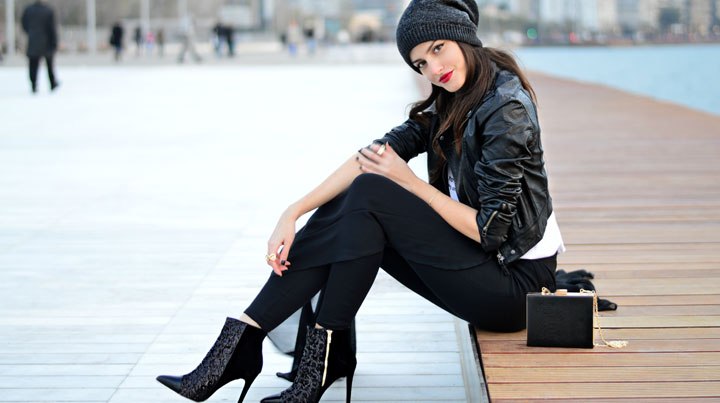 It is true that you need to spend a considerable amount of money to look stylish. However, money is just one part of it. What is more important is that you put in a good amount of time and effort. Take the time to keep up with the latest fashion trends. Always know what is trending and what is out of fashion. Spend time organizing your wardrobe accordingly. It's important to learn about the latest fashion trends before you go shopping. Avoid going on expensive shopping sprees without updating yourself so that you don't spend your hard-earned money on clothes that aren't fashionable anymore. If you spend a good amount of time and energy on keeping yourself updated and organized in terms of fashion, you will not only be able to look stylish but also avoid wasting your money.
Visit EscortRankings.uk to Find More Useful Escort Advice!
An escort is expected to look gorgeous no matter where she goes. However, many escorts fail to make a great impression with poor fashion choices be it the way they look or the clothes they wear. It's important to educate yourself in all aspects of appearance in order to look fashionable and stylish in the escort industry. Escort Rankings is a community where escorts can find a wealth of useful advice that are specific to their job. These wise words of advice and tips include escort fashion tips so don't forget to improve your knowledge by exploring other articles on Escort Rankings.