Face:
Body:
Attitude:
Service:
Photos Accuracy: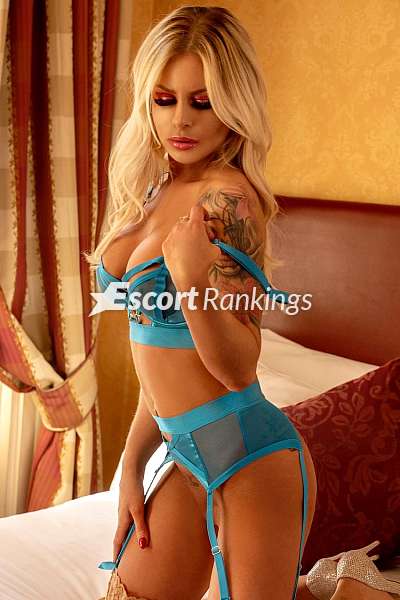 Details
Photos Real: Yes
Photos up-to-date: Yes
Age: 18-24
Ethnicity: Caucasian
Trans: No
Hair color: Blonde
Hair length: Long
Hair Style: Straight
Height: 5'4" or under
Body Type: Curvy
Breast Size: 32
Breast cup: D
Breast Appearance: Natural
Implants: No
Kitty: Don't Know
Ass: Normal
Smokes: No
Pornstar: No
Punctuality: No
lovinithard's Review of Lauren - Spicy Details
General Description:
An Amazing Group Sex Experience!


The Juicy Details:
My wife and I are swingers, and when we hosted another couple who we were more than friends with, we decided to spice it up and add a fifth wheel. Lauren came by to our house for the evening, and immediately got along with all of us, as we mingled and teased about all our past escapades, whether together or apart.
We barely got a game of truth or dare started before all the clothes were off, and Lauren happily played the star of the show, as she couldn't wait to do every single thing we asked her to (showing her submissive side), and that range from pleasing just the ladies to letting me and my friend please her at the exact same time. Everyone could find another mouth or hole that needed attention, and Lauren made sure no one was without for long.
She even taught us all a thing or two, bringing strap-ons so my wife could play some roles I never thought I'd see her in, and it was quite the turn on. By the end of the night she was just as much a friend as a sexual partner. Even if we were going to have a simply threesome, Lauren would certainly be one of the first people I'd ring up.
Other Escort Reviews for Lauren