Face:
Body:
Attitude:
Service:
Photos Accuracy: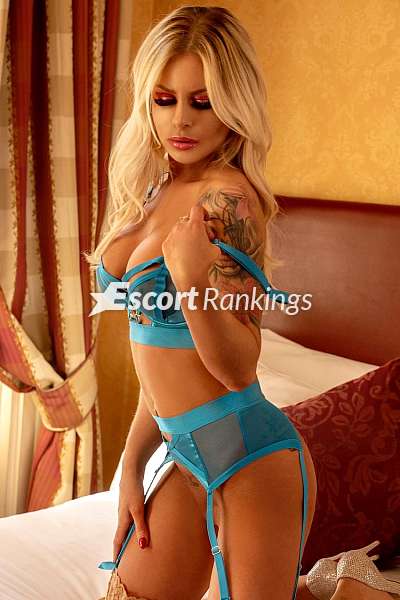 Details
Photos Real: Yes
Photos up-to-date: Yes
Age: 18-24
Ethnicity: Caucasian
Trans: No
Hair color: Blonde
Hair length: Long
Hair Style: Straight
Height: 5'4" or under
Body Type: Curvy
Breast Size: 32
Breast cup: D
Breast Appearance: Natural
Implants: No
Kitty: Don't Know
Ass: Normal
Smokes: No
Pornstar: No
Punctuality: No
hotstuff11's Review of Lauren - Spicy Details
General Description:
A great BDSM submissive in the truest sense of the word!


The Juicy Details:
Rarely have I ever had such an amazing play experience with a ravishingly beautiful woman. Certainly there have been times were the lady I'm with has just sort of 'gone along' with what I was doing, but it was clear that it wasn't her cup of tea.
Lauren, however, was just as excited as I was to explore with dressing up and costumes, and the acting that came with it. We talked about it as soon as we met in her flat, and soon we were trying on all sorts of uniforms and costumes. When playitme started, I was already so excited that I was sure I was about to burst. But she did an amazing job at calming me down and having me last much longer than I ever would have guessed. Such a professional. Will certainly book again.
Other Escort Reviews for Lauren